After helping multiple marketing organizations build a reporting structure and speaking with experts like Virginia Chere Lucett, we know the executive summary a Board wants from marketing. They need to understand marketing's effectiveness, efficiency, velocity, and trends.
Revenue Marketing Report Interview: How to Identify and Double-Down on High ROI Marketing Efforts
Many of us have made the mistake of including too many metrics in an executive summary. What starts as a well-intended exercise in transparency often either morphs into a rabbit hole of detailed Q&A exercises or gives the impression marketing is hiding their inability to report business-critical updates under a mountain of vanity metrics.
The Board wants to know how marketing impacts revenue and pipeline. They want outcomes. At the end of the day, they want to know if you're going to hit your number and whether we'll be successful as a business.
The Board has a limited amount of time and your presentation must make the most of it.
"What about our branding update?" you ask. "The Board recommended a change!"
Branding and driving early awareness are critical marketing functions. However, these are two examples of activities you won't be able to directly tie to revenue. If completing these activities are part of a key objective, report that they're complete and move on. The Board will infer brand/awareness is on target if your revenue results are trending in the right direction.
The savviest CMOs speak the C-Suite language and know how to present their data objectively.
The Measures
Just because executive summaries are focused on data, doesn't mean you aren't telling a story. Your metrics and analysis should be framed in a way that shows what your team has done, how this activity impacted the business, how fast you can scale, and what you're doing now to optimize for better results.
This outline tells the story of what happened, what it means, and what you're doing next.
A Word of Warning
There is a quick way to gain the respect of the Board, CFO, and CEO. Anchor your talking points with objective data. Don't tell a story that conflicts with your actual results. They may not like what you're telling them, but they won't question your grasp of the situation.

 
On the flip side, the fastest way to lose credibility is to change historical results or data definitions. Gain cross-functional buy-in to ensure data definitions are consistent across the business and stick to them. This will help you avoid data battles and keep the conversation focused on what matters.
Effectiveness
Effectiveness measures how your team performed against pre-established goals. We suspect you'll be asked for early indicators such as marketing qualified leads and marketing sourced opportunities. Ideally, you also have goals established for pipeline and revenue contribution. This helps differentiate your team from a cost center and emphasizes your value as revenue generators to financially minded executives.
Effectiveness measures should be high-level. We don't recommend diving into specific campaign performance in an executive summary. Save the details for weekly team meetings.
Be cautious when you speak to campaign type effectiveness. We all know content is critical for feeding the top of your funnel, but Boards that only look at sourcing metrics will wonder why people bother. Be sure to include attribution model metrics (preferably Chain-Based) in addition to source data to show the true value of your early-stage and late-funnel activities.
Navigating Objections
Sourced reporting such as marketing sourced pipeline and marketing sourced revenue can be sources of contention if your executive team doesn't buy into your sourcing model. Be prepared to speak to the volume of deals in addition to revenue to quell naysayers who will presume a disproportionately large deal is stacking the deck in your favor.
Don't let early indicator volume detract from pipeline and revenue performance. We've all heard sales wants more "at-bats," but fewer leads that convert into high-value sales should be viewed more favorably than a bulk lead source that doesn't convert into qualified opportunities. This is often a natural segue into your efficiency metrics.
Efficiency
This is the part of your presentation where you'll notice the CFO, CEO, and Board members on the edge of their seats. Ultimately, Boards want to know how an investment made in your department will translate to revenue.
As a CEO I know often says, "I want to know for every dollar I put in, what I am getting out."
The ability to report on return on marketing investment is key, and slicing it a few different ways is even better. Including only campaign costs to show campaign type return is great. Up-leveling to show overall marketing output vs. total marketing spend is very valuable.
There are a variety of ways to slice cost data, and we see value in each of them.
Recent Stat from our 2020 State of Revenue Marketing Report
CAC is the average cost of acquiring a customer. It doesn't hurt to also display the LTV (average lifetime customer value), next to the CAC metric.
CPL (cost per lead), CPO (cost per opportunity), and CPD (cost per deal) all provide value when determining how efficient the business is running.
Navigating Objections
Make sure your CFO signs off on your ROI model prior to sharing your numbers. This will prevent a methodology debate and keep the focus on your results.
LTV, CAC, CPL, CPO, and CPD are all metrics that should be blessed by leadership so all departments calculate the value the same way.
Velocity
Your section on velocity should answer how fast the business can scale. In addition to helping people understand how long your buying cycle takes, these metrics should help you understand what works when.
While most businesses consider the average time to sale (time from opportunity qualified to close), we also recommend looking at the timeline for each section of the account-based marketing funnel in addition to the traditional demand generation funnel. 
The traditional demand generation funnel looks at an individual's buying process and can identify faulty hand-offs between departments. Lags in time between marketing qualification and sales acceptance may mean your high-quality leads aren't visible enough to your SDRs. A lag between opportunity creation and qualification can indicate problems with the hand-off between SDRs and field sales.
Account-based marketing funnels provide a view into how effective the company is at engaging accounts. This can be particularly useful when pivoting the data by target account designation or industry. Add in a layer for campaign type, and you can see which campaigns make the most impact at each stage of the funnel.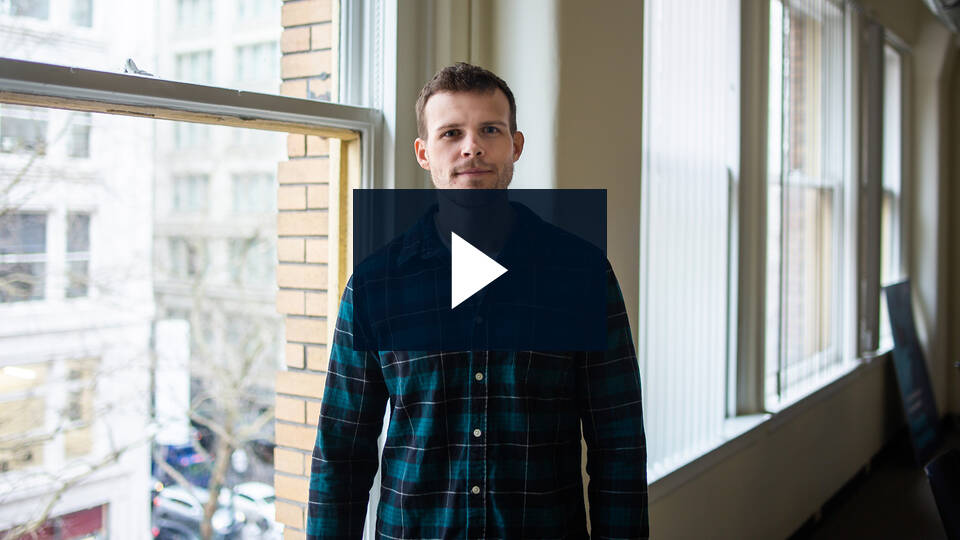 Revenue Marketing Report Interview: How to Truly Measure Campaign Effectiveness
Navigating Objections
Marketing's revenue results are directly impacted by a selling team's efficiency. However, inspecting another team's productivity doesn't come without issues. Make sure the sales team is aware of their data in advance.
Trends
While some people say performance-to-goal measurements are the most essential aspect of an executive summary, we believe the real magic happens when people inspect trends.
While it's normal for companies to set aggressive goals to encourage growth, trends help us understand if the organization is moving in the right direction and by how much.
Looking at quarter-over-quarter data helps to measure growth if it's linear, but we know seasonality impacts some marketing tactics. For example, a company's niche may result in two large events in Q1 and Q4. We would expect event performance to dip in Q2 and Q3.
Web traffic and form conversions can also be impacted by seasonality. Consider EMEA during the summer months. Everything business-related is put on the back-burner.
Year-over-year information should be included in your analysis.
Action Plan
Now that you've inspected and displayed different facets of your data, summarize your next steps. For example, if you have the ability to see which assets resonate when, you can customize your content delivery mechanisms with the expected result being shorter conversion timelines in your early funnel stages. If you're knocking revenue goals out of the park, you can share how you can get even more out of your paid advertising spend or amplify the success you've had at XYZ event.
Your next steps don't have to be long-winded. The point is to show you've seen what needs to be fixed and what's working, and your team is going to continue to improve.
A Strong Foundation
This reporting format only works if you have normalized data and a reporting cadence that elevates key performance indicators throughout the quarter. If your team is spending their time at the end of the quarter forcing data together and formatting dashboards, you won't have enough time to digest the information and formulate next steps prior to the Board meeting.
Needless to say, the more familiar you are with your data and what it's telling you, the more equipped you'll be to handle questions from the Board.
Herculean reporting efforts also mean your team is not spending time looking forward and maximizing performance in real time. A robust and up-to-date reporting infrastructure allows your team to proactively catch what needs to be adjusted throughout the quarter.
Looking back is not an efficient way to move forward.
For more information on how to get the most out of your data, check out our B2B analytics playbooks.